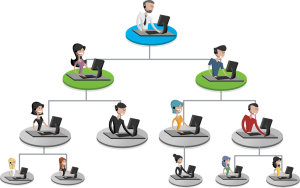 Creating effective offers is a great custom lead generating tool. It will improve your conversion rates, as well as, increase both sale and marketing productivity. Putting these tips into action, you can boost the number of leads you produce right away. The key will be to see the bump in conversion rate from the targeted lead generation campaign you want improvement in. The more effective you are at implementing these ideas, the sooner you will see results. These tactics will produce even greater results as your ability for attracting traffic to your website, social media pages, etc. improves.
How to Create Offers that make your Prospects Say Yes
Attention Grabbing Titles

If you want attention. If you want a stranger or potential prospect to take action, you need to get them motivated. Once you know "who" you want to attract. Creating offers that appeal to your buyer's persona is important. You have developed content that you believe they will need. The body of your offer is important. But it is the title that can help deliver that offer. Remember you want them to pick up on your offer and use it. More, importantly you want them to share their information with you. Having a title that speaks to their "wants" and has them take action is critical to that offers success. Almost as important as the content itself. Creating a wonderful title can improve the effectiveness of your offers tremendously. You may have an offer already created, that has underperformed? Make a title adjustment and a/b test to optimize your lead conversion. Remember keep it simple actionable and to the point.

Create a sense of urgency

The goal of your offer is to be attractive and useful to your ideal customers, no matter what stage of the buying process they are in. Creating a sense of urgency will help raise the conversion rate.

Utilize phrases in your Call-To-Actions to create that sense of urgency. Phrases such that deal with, limited quantity, limited time frame for example, can produce that sense of urgency that is "emotionally driven and intellectually justified" as described by IKO systems. Further you are "not trying to push the prospect into purchasing, but pushing them out of procrastination".

Some fine examples are;

Limited time offer creates the sense of time sensitivity to act.

Cyber Monday offers
Midday dash for cash
Act now before it's too late

Limited quantity offer

While supplies last
1st 20 to sign up

Limited time and quantity

Offers for each stage of the buying cycle improve lead production

The prospects that visit your site are not all at the purchase stage of the buying cycle. They maybe there to get a better understanding of what they need. I.e., white papers/ e-books. They may want to make sure they even have a need for the products or services you provide. They may be looking to confirm your company is the company can resolve it.

Depending on the stage of the purchasing process they are in, will help determine what type of offer they will be interested in. It is important to have offers available at all stages of this process for them to digest. To gain confidence. This also allows you to gather data to follow their progress. This will enable you to produce and send to them content that will nurture them through. It will help you create content and further offers. This degree of info sharing will enable to you gain more of the customers you are focused on acquiring. The better you are at creating offers that match the prospect current needs, the more likely you will be at producing more leads to pursue. This can also lead to further offer/content creation for your company. The more targeted lead generating offers you have available, the more productive your lead generating efforts will be.
These tips can provide immediate result in terms of lead generation. You can also produce an overall shift in the effectiveness of your custom lead generation efforts, by optimizing each phase of your lead conversion paths.